January 26, 2012 – Posted by Stacie
I am thrilled to announce that my photo of the Carter Shields Cabin is featured as the December 2011/January 2012 cover of Smoky Mountain Living magazine!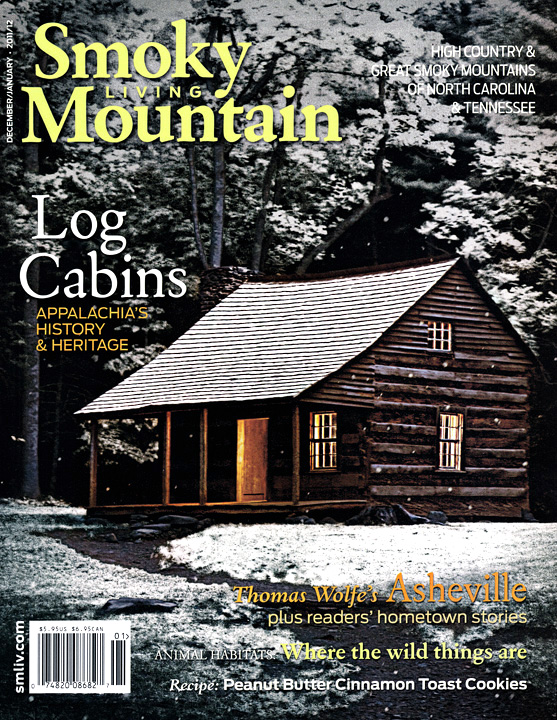 This is my first magazine cover, so of course I am very excited!

An extremely long shutter speed, and our off-camera flashes were used to light the interior of the cabin. However, the snow was added later in Photoshop, since I thought a winter version of this image would be perfect for our Christmas cards.
When I learned that Smoky Mountain Living was looking for a winter cabin scene for their magazine, I sent them the snow covered version of the photo hoping that it would fit their need. A few days later, I found out they wanted to use my photo on the cover! I was thrilled!
Now, I can't take all the credit for this photo. It was definitely a group effort. I may have framed the shot and worked the camera, but I never would have been able to light the cabin without the help of my photo assistants for the evening, my wonderful husband, Daniel, my father-in-law, David, and my mother-in-law, Wanda. Thank you all so much for your help!
Smoky Mountain Living can be purchased at Barnes and Noble, Books-a-Million, and other major retailers. To purchase a subscription, visit http://www.smliv.com